Description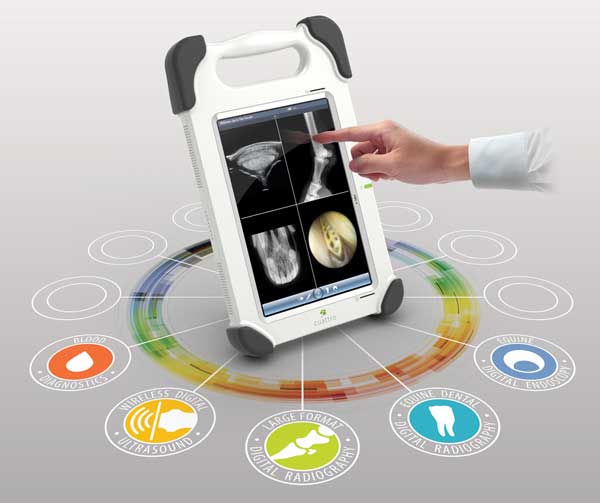 MODALITIES:
• Wireless Ultrasound
• Full-Body Digital Xray
• Dental Digital Xray
• Digital Endoscopy
• Blood Diagnostics
• Patient Management
• Study Review
• Cloud Archival
• Power Management
Designed for the way you work, Slate Hub is the world's first and only multi-modality, wireless, truly portable imaging center that can do it all. Touch Slate Hub's HD screen to switch between Slate Hub wireless Digital Radiography, wireless Ultrasound, equine-sized Dental Digital Radiography, Digital Endoscopy, Blood Diagnostics, and more, all on one device and all stored to each patient's complete Slate Hub long-term, universal record.
One patient medical record. One wireless battery-operated diagnostics center. Multiple exclusive diagnostic modalities… endless possibilities.
Wireless Digital Ultrasound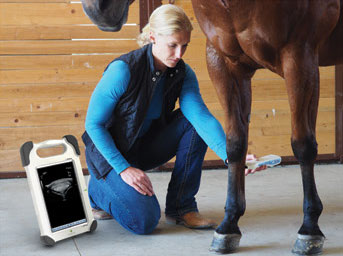 SonoSlate™ wireless HD ultrasound* operates at 5.0/7.5/10.0MHz to produce crystal clear images on Slate Hub™, without wires, chargers, double data entry, or setup. Simply power up SonoSlate and save ultrasound stills and clips to the patient's Slate Hub universal record. Tendons, ligaments, joints, guided injections, eyes, small parts, lungs, and more have never been this easy and looked so good.
Large Format Digital Radiography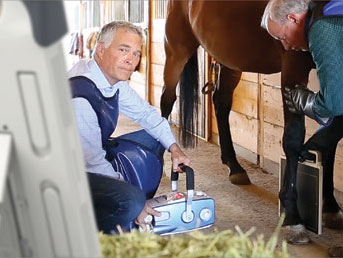 Slate Hub is the world's finest and fastest full-body equine digital radiography solution. Daily users and industry experts agree. Slate Hub with InstaView™, RapidShotX™, and OmniLock™ technology produces the
best equine HD digital radiographs in the world, faster and more reliably than the competition. It's not even close.
Intra-Oral Dental Digital Radiography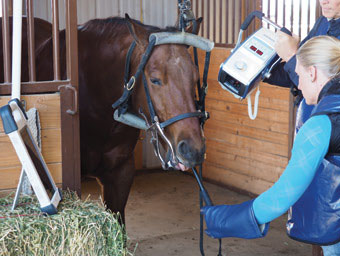 DentiSlate™ for equine is the world's first & only equine-sized dental digital
radiography solution.* Dental health is key for all species. Equine patients are no exception. DentiSlate produces perfect intra-oral DR views for instant images, immediate retakes, proper positioning, and remarkable image quality that can be viewed, stored, and shared on Slate Hub. DentiSlate is the perfect addition to grow and differentiate your equine practice.
Equine Digital Endoscopy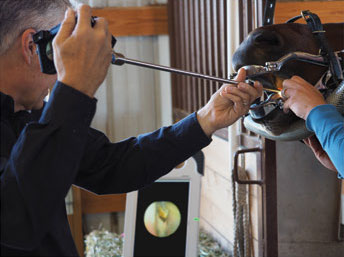 Digital HD endoscopy and videoscopy (stills and clips) are supported and operable on Slate Hub.** Intra-oral dental, dermatologic, kinesiology, ocular, reproductive, and other video imaging can be added to each patient's Slate Hub universal medical record for easy access andcomprehensive study overview.
Equine Blood Diagnostics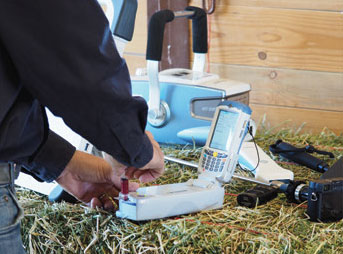 Element POC handheld, wireless, battery powered blood chemistry, electrolyte, and metabolite analyzer synchronizes test results from its single, room temperature Test Card to Slate Hub. Store results to each patient's Slate Hub universal medical record for a complete picture of health.