Description
Vet-MR Grande is an innovative vet MRI specifically designed with the collaboration of veterinary doctors to create an efficient solution for both large and small animal client demographics. The Vet-MR Grande is available with a choice of 2 dedicated patient tables covering the needs for pet and equine MRI imaging:
Open design and tailored patient beds
Complete set of dedicated optimized coils
Full set of pre-defined sequences and protocols for veterinary purpose
Windows based user interface customized for "vet" environment featuring "vet" terminology
Multi planar scout
Real time imaging tool for animal positioning
User customized examination protocols for specific clinical needs
Easy installation: single room of 25 m² needed
Maintenance-free open permanent magnet
Low Power Consumption: max 3 Kw
0.25 Tesla field
Light Patented RF Shielding
Standard available anaesthesia equipment can be used
Extensive image viewing, analysis and elaboration tools
Sophisticated storage functionality particularly useful for systems connected to PACS network
Full DICOM connectivity
Clinical Images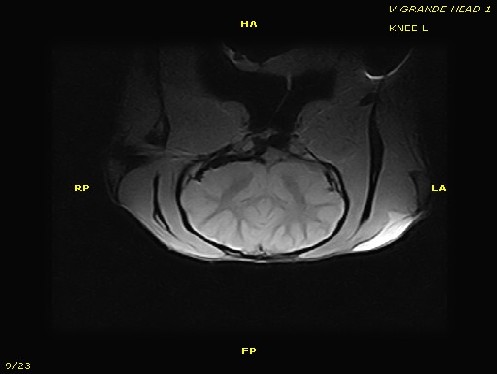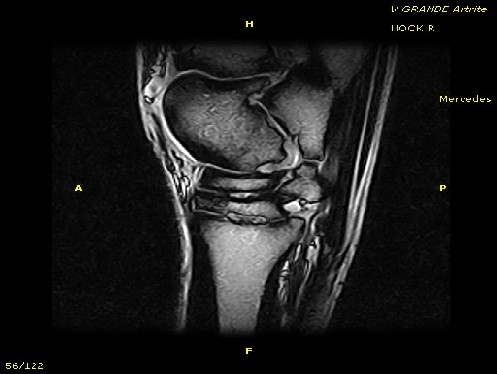 Siting
Single room installation
Installation surface: 25 m²
Total weight: 7 tons
Power line 3 KW
No Cryogens
Dedicated shielding case by Esaote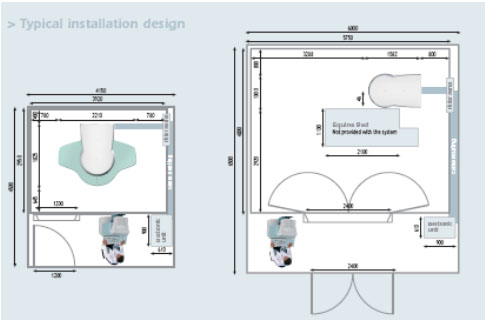 Connectivity
Vet Vet-MR Grande is fully DICOM compliant and offers smart solutions for connectivity and teleradiology, featuring the standard Dicom classes:
Storage – send/receive transmission of images to other modalities (workstations, PACS), moreover enabling the "Autosend" (also called "Autopush") function, Vet-MR Grande will automatically send all the images to the destination of choice without the need of operator interaction.
Media Exchange: to archiving images on a removable media (MOD or Cdrom), in DicomDir modality.
Print management: enable the use of DICOM printers.
Modality Worklist: Vet-MR Grande receives patients' list of the day directly from the HIS/RIS of the clinic/hospital.